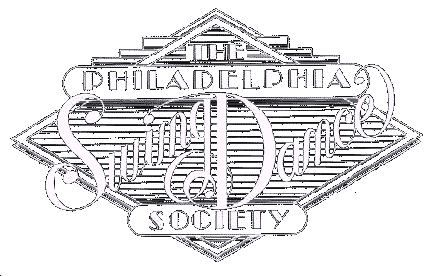 The Philadelphia Swing Dance Society invites you to a SWING DANCE PARTY to celebrate the return of evenings
[that is, the return of Daylight Savings Time!]

SATURDAY, MARCH 9 featuring a young, really fun band that was a great hit when they last graced one of our dances with their music:

HILDIE and THE PEPTONES !!

at

FELINTON HALL
located at Congregation Beth El-Ner Tamid
715 Paxon Hollow Road, Broomall, PA
[just a bit off the Blue Route (I-476)]
(directions)

Dancing from 8:45 p.m. until midnight !!

Beginner lessons before the dance (starting at 7:00 p.m.) at no add'l charge

To Volunteer (& GET IN FREE!!), email jimkitch@aol.com a.s.a.p.

For more info, or to help spread the word (Please!) about this event, here's the Flyer. Thanks!
All Ages and Skill Levels Welcome, No Partners necessary, Dress Casual;
Sorry! Neither alcohol nor smoking permitted.
.

For More Information: (11am to 11pm) call: (610) 676-0123.
Email List:To be on the PSDS email list ( send us your email address. )

To ask about volunteering or group discounts, email jimkitch@aol.com

For other questions, E-mail PSDS.
Hope to see you at the dance!