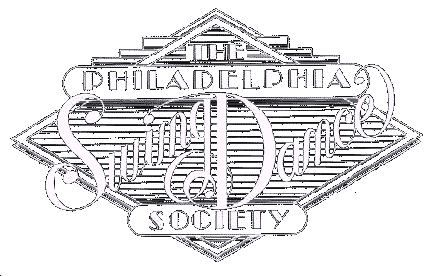 PROCRASTINATORS' NEW YEARS
SWING DANCE GALA [Your chance to party on an extra night this New Years]
Saturday, January 5, 2019
featuring Philly dancers favorite swing dance band, the absolutely fabulous
CITY RHYTHM ORCHESTRA

in the Old Grand Ballroom at
The Commodore Barry Club
6815 Emlen STreet (Carpenter + Emlen),
West Mt. Airy Section of Philadelphia
(click on directions below)
Dancing from 9:00 p.m. to approaching 1:00 a.m.
Beginner lessons (for those that desire) at 7:30 p.m.
With our late-as-usual sparkling toast + more at midnight.
VOLUNTEERS GET IN FREE!! To volunteer, email Jim Kitch a.s.a.p.

For more info, or to help spread the word about this event, click on "flyer" below"
(directions to Commodore Barry Club)
All Ages and Skill Levels Welcome, No Partners necessary, Dress Casual;
Sorry! Neither alcohol nor smoking permitted.
.

For More Information: (11am to 11pm) call: (610) 676-0123.
Email List:To be on the PSDS email list ( send us your email address. )

To ask about volunteering or group discounts, email jimkitch@aol.com

For other questions, E-mail PSDS.
Hope to see you at the dance!