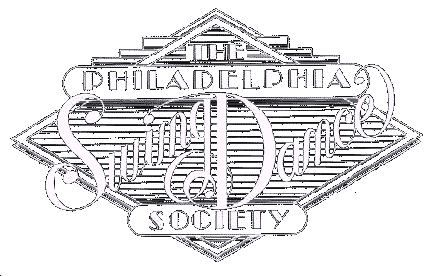 November 11, 2017

PSDS 30th Anniversary Swing Dance

featuring Philly's most popular big swing band

CITY RHYTHM ORCHESTRA !!

Classic Big Band Music and much more !!

at the
Commodore Barry Club
6815 Emlen Street, Phila., Pa. 19119
(directions)

_______________________________________

Future Events
December 9

THE ROCKAFILLYS
Blended Female Vocals & Great Dance Music


at FELINTON HALL
715 Paxon Hollow Road, Broomall, Pa.
[Please Note Special Location]


____________

December 30

OUR ANNUAL ALMOST NEW YEARS BALL !!

Details t.b.a.
at the COMMODORE BARRY CLUB !!

Dancing 8:45pm to midnight.
Pre-dance beginners lessons at 7:00pm (FREE with dance admission).

siAdmison: t.b.a. ( discount with a current
student or military i.d., or if you bring substantial baked goodies to share,
or as part of a pre-arranged group discount ).
No partners necessary
Pre-scheduled volunteers get in FREE!! (See below)
All Ages and Skill Levels Welcome, No Partners necessary, Dress Casual;
.


For More Information: (11am to 11pm) call: (610) 676-0123.
...Sorry! Neither alcohol nor smoking permitted.

. Email List: To be on the PSDS email list ( send us your email address. )

For questions or whatever, E-mail PSDS.
Hope to see you at the dance!