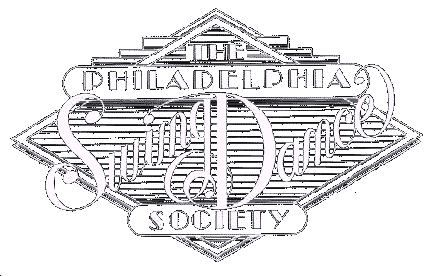 Next:

Saturday, December 13, 2014

Holiday dance party
with swing move sharing

featuring

Philly Swing DJ Chris Eberhard

at

Widener Hall (directions) 8855 Germantown Avenue,
Philadelphia (directly next to Chestnut Hill Hospital)


Evening Dance starts 8:45pm; pre-dance beginner lessons -- at no additional charge -- starts 7pm

Admission is $15 (or $12 with student or military ID or if you bring baked goodies to share)



---
To Volunteer:
To Volunteer to assist at the event (and GET IN FREE!!), email Lesleyjmitchell@yahoo.com or call (215) 629-2344.
MARK THE DATE:

PSDS's Annual PROCRASINATOR'S NEW YEARS CELEBRATION
Saturday, January 3, 2015
at the Commodore Barry Club
Details t.b.a.
All Ages and Skill Levels Welcome, No Partners necessary, Dress Casual;
.

All admission prices are $3 off ($5 off special events) with current student I.D. or
substantial baked goods (that's what the slashes ("/") in the prices are about, e.g."$15/$12", or "$20/$15", or whatever the price is)
For More Information: (11am to 11pm) call: (215) 629-2344 or (610) 676-0123 or visit the frequently asked questions page.
TO VOLUNTEER TO HELP AT THE DANCES, call (11am - 11pm), Lesley (215-629-2344) at least one week before the dance. Volunteers Get Free Admission to the dance.
...Sorry! Neither alcohol nor smoking permitted.

. Email List: To be on the PSDS email list ( send us your email address. )

For questions or whatever, E-mail PSDS.
Hope to see you at the dance!